Let me be your Hula Hoop instructor!! I love to share my passion, to inspire and have fun! I discovered hoop dance in 2012 and it quickly became my tool to achieve happiness, wellness and a deeper connection with my body & soul. This is exactly what made me decide to perform and teach hoop dance.
Qualifications:   Hooping Mad Advanced Teacher Training (2019)  and  Hoop Love Coach with Deanne Love (2017).
I teach mostly in English, German,  Italian, and Spanish. 
Why is Hula Hooping good for? Allow the hoop to give you a massage.  Feel it, bring awareness to different parts of your body! Find your inner child, explore movements, play and move your body. Through the Hula Hoop workout you will engage your core muscle, abs, as well as improving your posture, build hand eye coordination, building upper body strength, improving memory skills, & having fun while keeping fit!
Get fit & have some fun!  We will hoop, dance, and have a great time! We will focus on our waist, through the Hula Hoop workout will engage our core muscle, as well as improving our posture, build hand eye coordination & much more. Each class will start with a warm up, on body & off body hooping, some hoop tricks combination and a cool down. The class will be held in English or German.
Is there something special you want to learn? Let me know your wishes in advance and I will tailor-make the class especially for you, according to your level & needs.
In this  Hoop Dance Basic Workshop you will learn a variety of basic moves, transitions, and how to combine them into little sequences (combos). Suitable for beginners, with variations for those who have more experience. The workshops starts with a warm up, and will end with some cool down stretching exercises, leavings you with a smile on the your face!
In this 1 hour workshop, we will use our hoops as a magical tool to transform us into beautiful butterflies and enter fairyland! Combining several hoops together, we will connect with our inner selves, feeling the freedom in our movements and the beauty and amazingness of the universe.  You can fly high, if you want to! Use your imagination & creativity. Let a butterfly flapping its wings affect your flow. 
This Butterfly Effect Workshop has been created and presented at " Hoopingmad Advanced Teacher Training 2019" at Tadah, Artist Habitat in Turkey.
In this workshop we will explore what it can be done by holding 2 hoops in 1 hand.  A variety of tricks will be demonstrated and combined in short sequences. Level: Intermediated and beginners. 
Hula hooping can be a great activity for kids. They will learn some simple movements, as well as have the opportunity to play some hoop games! Creativity and movement will be encouraged for an incredible hoop fun time! This workshop can be adjusted according to the age, time, and space available and can be combine with a hula hoop show. 
Looking for Hen parties ideas in Berlin?  Book a hoop dance workshop as a surprise to celebrate the future bride and her friends!  It is the best idea for a Hen fitness party in Berlin Friedrichshain / Germany. It is a healthy and fun way to prepare for getting the "ring"! Contact me for further information to create your unique and special hen event in Berlin – a Hula Hoop performance and workshop for your party gang!
Hula hoop can be a great funny & healthy team building activity. 
More videos on my Youtube playlist: Hula Hoop Tutorials, Combo & Recaps! 
Subscribe & stay tuned.
I reccomand: HOOPLOVERS TV.
Deanne Love  offers great hoop tutorials and I have completed her Hoop Love Coach training. I am happy to share this affiliate link.
Hooplanet offers many beautiful  Hula Hoops.You can choose between Fitness Hoops, Dance Hoops, travel sectional hoops, and many accessories.  The hoops are handmade in Czech Republic. Shipping time: 3/6 days in European Countries. Use promo code KAW10 and save 10% on your purchase.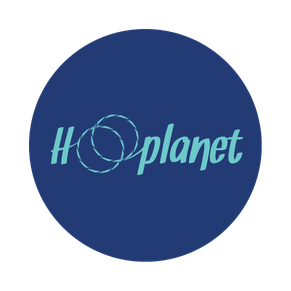 ---